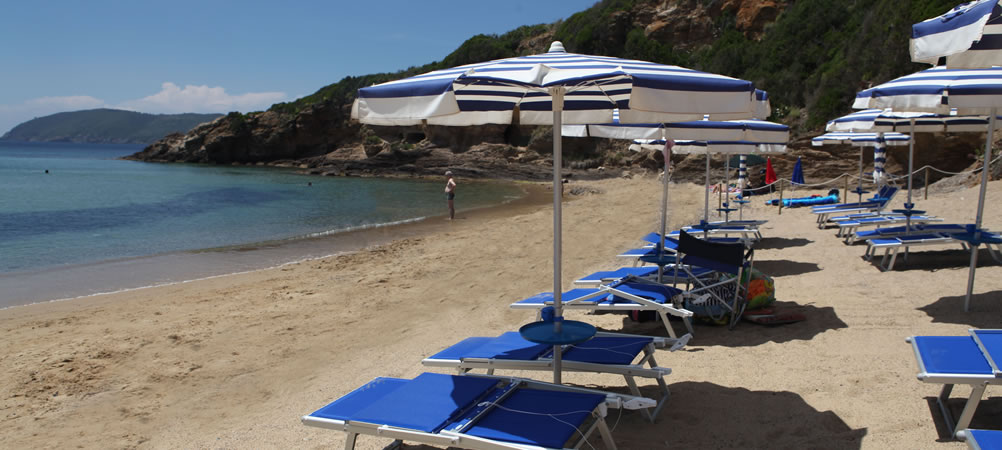 Beach and Services
The Hotel Residence Villa Giulia is one of the best hotels for families on Elba. It stands out for its magnificent park, with pool and whirlpool, and the remarkable sandy private beach (with extra cost) at Lido di Capoliveri where sun beds, beach umbrellas and Wi-Fi free zone, await you.
The Hotel Residence Villa Giulia restaurant serves mouthwatering Italian and Tuscan cuisine, accompanied by the aroma of quality Elba DOC wines. The hotel terrace – reserved for guests only – provides a captivating view of the sea. Dinner is served at your table while guests can help themselves to a the plentiful lunch and breakfast buffets.
The highly professional staff at the Hotel Residence Villa Giulia is always will to book your excursions and suggest the best way to spend your free time: Elba island is a paradise waiting to be discovered. Take advantage of our valuable advice!
If you're traveling by car, you'll be pleased to know that the Hotel Residence Villa Giulia provides free parking.
The bar, open from 7 AM to midnight, service cocktails and snacks. Drinks are also served outdoors where you can rest and relax on the comfortable sofas among the exotic plants in the Mediterranean garden. Inside, a pretty TV room will comfort you after a day in the fresh outdoors.
Restaurant services
On its splendid panoramic terrace, Hotel Villa Giulia serves its guests a buffet breakfast with hot dishes and a rich selection of Italian, typical Tuscan and European foods that will satisfy the tastes of an international clientele. Breakfast is served from 7:45 to 10:00 am.
Our lunch is not to be missed and, this year, a salad bar and beverages are included (water, white/red wine) and will be served at the table. Lunch is served from 12:30 to 1:45 pm.
In the evening, in addition to our traditional seasonal salad bar before the meal, you can also select from the meat, fish and egg choices on the menu, all examples of good Elban cooking. Dinner is served from 7:30 to 8:45 pm.
Once a week (from June 10th to September 10th) there will be a typical Tuscan or Elban dinner with aperitif cocktail in the garden and live music. Our chef and his cooking staff are available to prepare meals for newborns and children and, upon request, to prepare dishes for those following a vegetarian diet or with food intolerances.
Services & Facilities
. Handicap accessible
. 24h front desk
. Breakfast (also served in you room)
. Restaurant
. Bar (7 AM – midnight)
. Pool with whirlpool
. Private Beach (extra charge)
. Tour reservations
. Newspapers
. Fax service
. Safety deposit box
. Night porter
. Once a week: Live music with dancing
. Luggage storage
. Ironing service
. Laundry service
. Small pets welcome
. Currency exchange
. Outdoor parking
. Free parking
. Lobby
. TV room
. Terrace
. Garden
. Free WiFi wireless connection – bar/reception area
. Free WiFi wireless connection – private beach
. Free computer at reception area for reading your email